Wed. 24 Aug, 2022
"Jean Prouvé: Constructive Imagination" Exhibition-Related Program
Workshop "Create and Talk Together"
News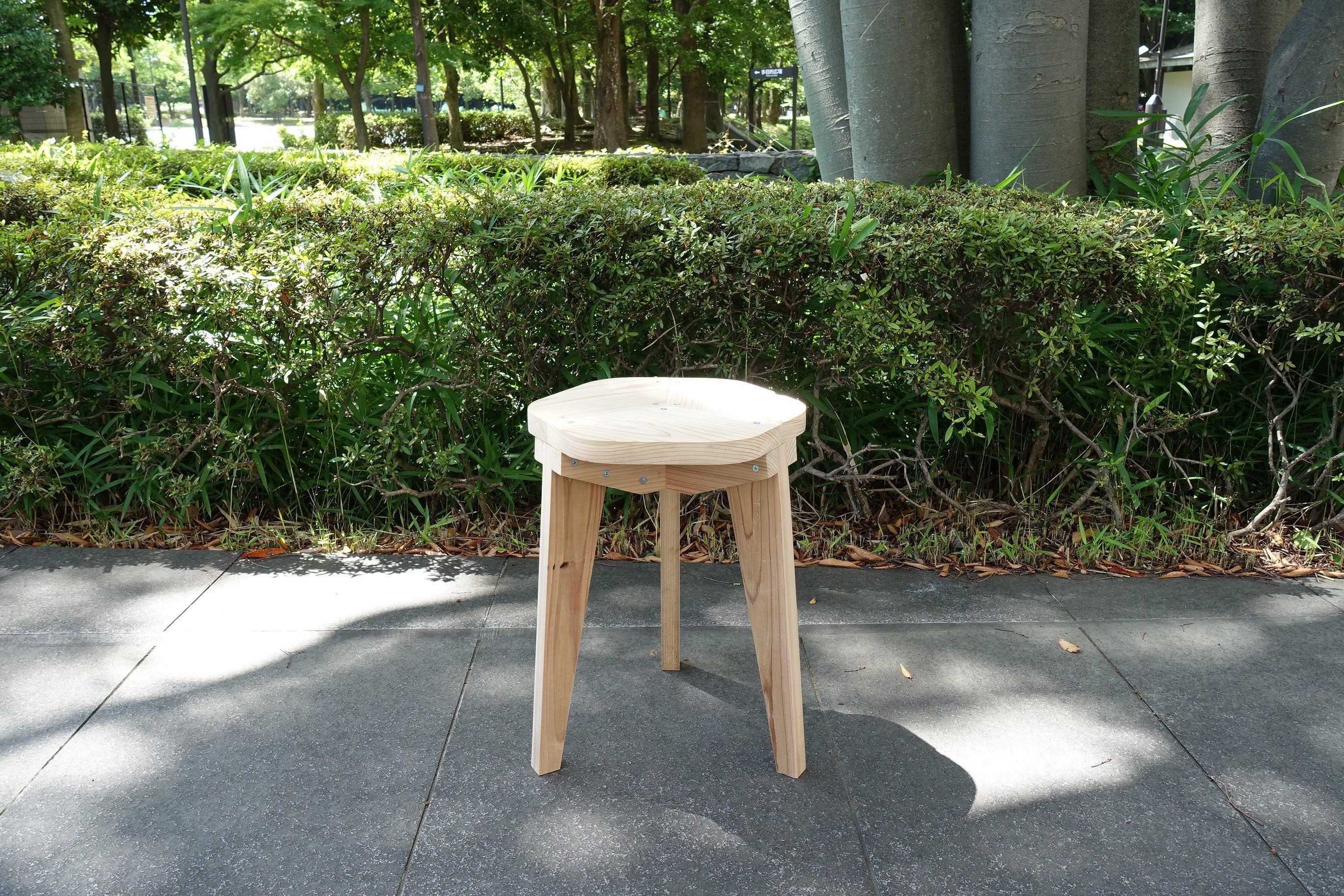 The many chairs and stools are shown at the Jean Prouvé exhibition. The architect and artist unit 2m26 is from Nancy in France, the hometown of Jean Prouvé. You make "wooden stools" designed by 2m26 in this workshop. Create your stool all together, and talk or relax with your stool.

* Japanese-English consecutive interpretation available.
* Each group can take home one stool.
Information
Date

Friday, 23 September 2022 (National Holiday)
12:30-17:30

Venue

Museum of Contemporary Art Tokyo, B2F Auditorium

Instructor

2m26 (Mélanie Heresbach, Sébastien Renauld)

Eligible participants

Pair of a child and an adult (Child age range: elementary school to 3rd grade in middle school)

Maximum capacity

15 groups (2 people per a group)

Fee

2,000 yen per a group

Attention

1. In this workshop, you will use tools such as impact drivers. (All materials and tools will be provided by the museum.)
2. The museum will apply all participants under insurance in case of unexpected injuries and accidents.
3. The number of participants is limited in order to prevent the spread of corona virus infection. Please refrain from bringing family members other than the participants (2 people per a group).

Please apply for the workshop after you agree to the above.

How to apply

[Application form]
* In case of many applications, we will hold a draw by lottery.
* Results of the lottery will be sent to each person via e-mail by Friday, September 16, 2022.
* Preventive measures against Corona virus are being taken for the presentation of the workshop.

Application deadline

Monday, 12 September 17:00
Profile

2m26 was established in 2015 by architects and artists, Mélanie Heresbach and Sébastien Renauld, and is currently based in Kyoto. The artist unit worked on furniture design and architectural design based on the standard dimensions of Modulor advocated by Le Corbusier. In addition to design, they explore about cities through a variety of approaches such as performance and workshops. With an interest in generating communication through using furniture as a tool, they hold furniture-making workshops with simple processes. Recent major works include "SAIKODAYO" (Shizuoka, 2017), "Alternative Space Core" (Hiroshima, 2017), "2m26 Kyoto House" (Kyoto, 2020). Major performances include "TOKYO CROSSING" (Tokyo, 2015).

https://2m26.com/
INSTAGRAM @deuxmetresvingtsix