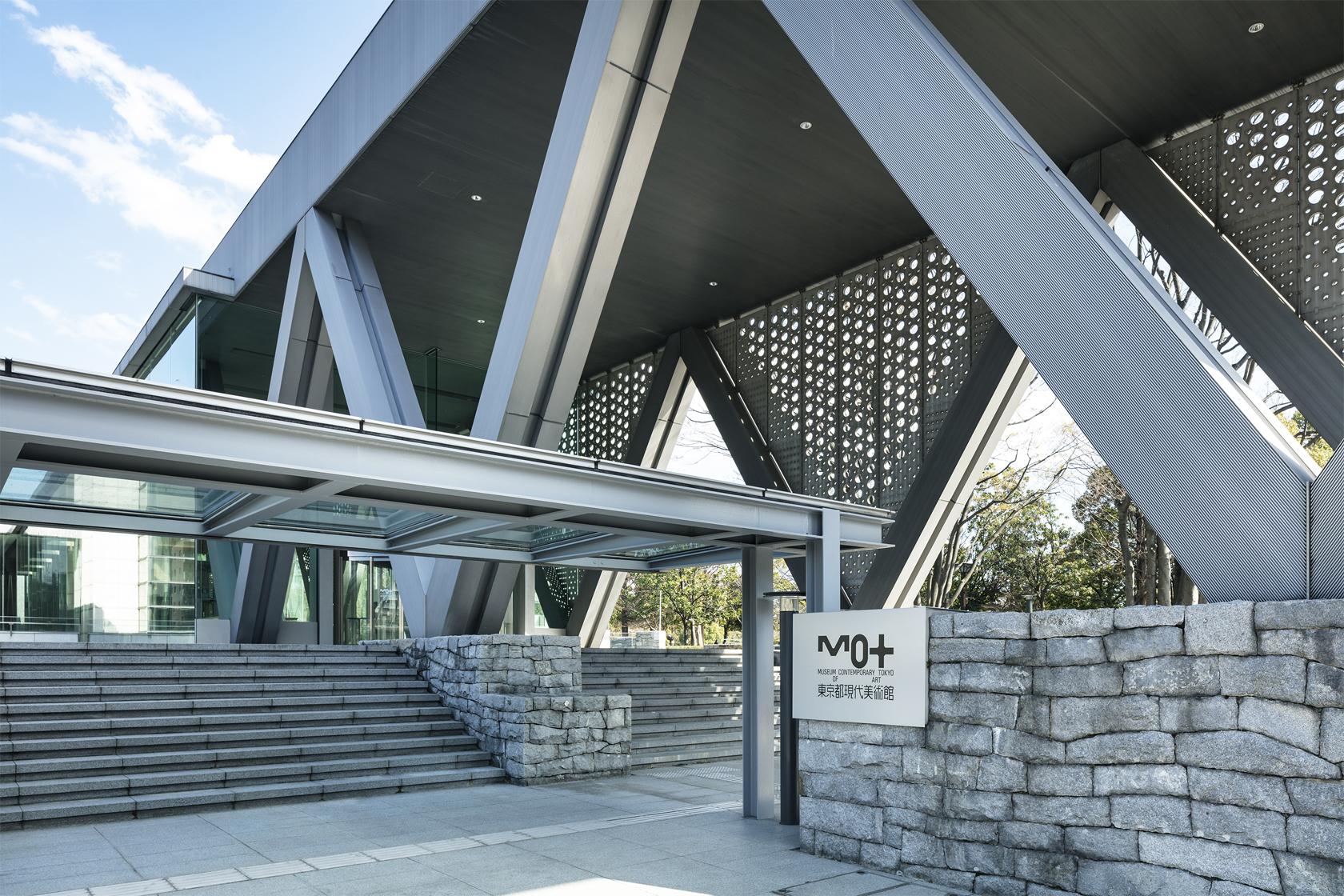 About MOT
Summary of the Museum Its Origins and the Present Day
The Museum of Contemporary Art Tokyo was opened in March, 1995 in Kiba Park, to the East of Tokyo, as a center for the systematic study, collection, preservation and display of contemporary art, focusing primarily on postwar Japanese art but encompassing a wide range of subjects from both here and abroad. Prior to this there had been no single institute in Tokyo that dealt comprehensively with contemporary art and a need had long been felt for the establishment of a facility to trace the various trends in the field. To this end, the Tokyo Metropolitan Government drew up plans during the 1980s for the establishment of a museum whose role would be to introduce the rapidly changing trends in contemporary art on a worldwide scale. In achieving this, it took for its model the Tokyo Metropolitan Art Museum which, since its establishment in 1926, has played an important role in providing avenue for the introduction of the latest art forms they developed. The Tokyo Metropolitan Art Museum activities center around exhibitions, and its collection of approximately 3,000 art works and 58,000 rare book materials, has been inherited by the Museum of Contemporary Art, providing a valuable source of information on the history of various creative activities, while also presenting a comprehensive overview of the times.
The Tokyo Metropolitan Art Museum opened in 1926 in Ueno Park as the Tokyo Prefectural Art Museum, being renamed the Tokyo Metropolitan Art Museum in 1975. Since then it has focused on the introduction of modern/contemporary art and the presentation of retrospectives of important artists. In the course of these activities, it built up a collection of over 3,000 works that is recognized as containing many that are pivotal tracing the history of Japanese modern/contemporary art.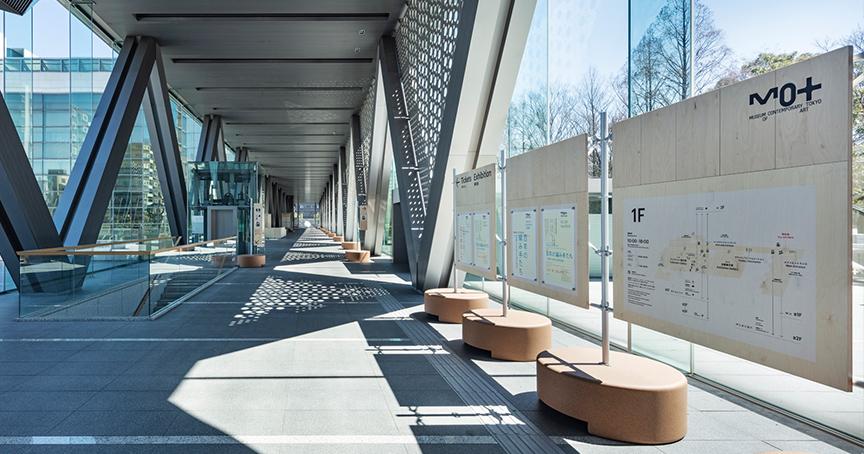 With a collection of over 5,700 works of art and 270,000 book materials, the Museum of Contemporary Art Tokyo today conducts various projects to grasp the current state of art by actively addressing the latest creative endeavors, both at home and abroad, within a variety of fields. It attempts to meet the needs of wide range of visitors, its various departments collaborating in such areas as the collection of works/reference materials, the presentation of permanent/ temporary exhibitions, education and the maintenance of a comprehensive art library, working in the pursuit and promotion of art that is appropriate to the diversified values of the current age.
The Mission
To create culture and communicate an appealing message

To promote contemporary art both domestically and internationally.
To preserve and succeed contemporary art to future generations.
To work in responding to changing values.

To promote contemporary art and cultivate the next generation of artists

To provide opportunities for viewing remarkable works of art.
To promote contemporary art and foster art education and aesthetic appreciation in children.
To provide support and serve as a base for creative activity for up-and-coming young artists.

To achieve an 'open museum' that welcomes all visitors

To become a base for art that promotes barrier-free access and hospitality.
To become a core presence within the community.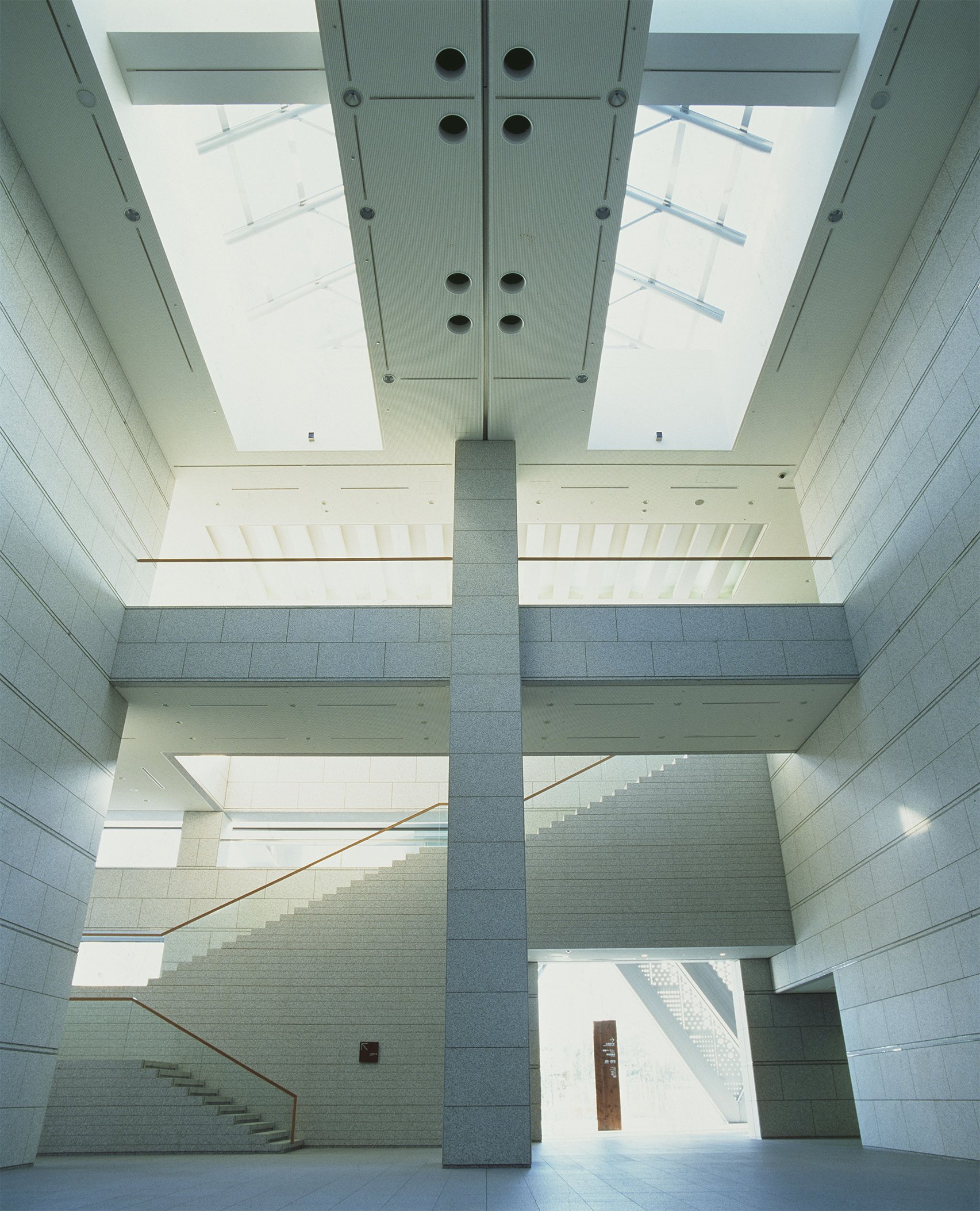 Five Areas of Activity
Exhibition

Photo: Shizune Shiigi
Kosho Ito "Eros of Alumina (White Solidities Are…)", 1984/2015
Installation view of Collection Becoming 2015

Temporary Exhibition

Between six and eight temporary exhibitions are held every year, covering a wide range of themes and genres centered around contemporary art, ranging from those that introduce and review artistic trends, focusing on emerging artists here and abroad, to those that examine the historical contexts of the works with reference to the museum's collection. These high-quality exhibitions, based on wide-ranging, continuing research and collaborations, present new viewpoints from which to consider contemporary art in the present day while questioning people's values.

With a total of 4,000 square meters of floor space on three floors, each with different ceiling heights (4m/6m/9m), as well as an Atrium which captures natural light (h.19m), we are able to utilize space as an important element, presenting contemporary creative activities in an effective fashion, striving to display the works in a manner that will create a fresh and surprising space in order to attract a wide range of visitors the museum.

Exhibition

Permanent Exhibition | MOT Collection

We utilize our extensive collection of approximately 5,700 works to present systematic views of art history, both in Japan and abroad, from 1945 to the present day. Using approximately 3,000 square meters on two floors, vitual exhibitions that utilize the scale of the galleries, exhibitions that provide an overview of contemporary art history , exhibitions that transect time, place and genre, and solo exhibitions of artists whose works from part of the collection.

MOT Collection

Education

Educational/Promotional Activities The museum carries out various activities to bridge the gap between art and people, artists and visitors in order to welcome a wide range of visitors, and create opportunities for people who visit the museum to enter into an easy dialogue with contemporary art.

See Education

Collection

Installation view of "Twentieth Anniversary Special MOT Collection:Chronicle 1995-"
(Artists:Masaya Chiba, Chihiro Mori, Teppei Kaneuji, Taro Izumi)
Photo: Shizune Shiigi

We systematically collect works of historical significance in postwar art, while also collecting works by emerging artists that speak clealy of the latest trends in art, our collection currently consisting of approximately 5,700 works. The collections stands out for way in which it focuses on groundbreaking works that pioneered the trends of evey period. By collecting and preserving these works, we will be able to pass on this aspect of our culture to future generarions.

See Collection

Art Library

Photo: Kenta Hasegawa

The MOT Art Library is the largest specialty library of its kind in Japan, housing an extensive collection of over 270,000 volumes of books, catalogs and art magazines on modern and contemporary art. Open to the public, the library aims to provide information to general visitors, while presenting displays related to the museum's exhibitions. In addition to offering an Internet book search service, a digital archive of rare and valuable reference materials is also accessible online.

See Art Library

Research and Study

Art Library Photo: Kenta Hasegawa

The basis of all our activities is the varied and continuous research and study we undertake into the latest trends in art and society, enabling us to answer the expectations of a wide range of visitors and carry out meaningful artistic activities.