Regarding the Annual Passport

We are delighted to announce the sale of a 'MOT PASSPORT' for fiscal year 2022.
This passport offers numerous benefits to add to the enjoyment of visiting the museum, including a discount for accompanying guests, the Café and Lounge, Restaurant and Museum Shop, etc.
Furthermore it only requires the signature of the cardholder to be ready for use, making it an ideal gift.
The 'MOT PASSPORT' allows the holder to visit to the museum numerous times during the course of the year to enjoy the varied contemporary art from both Japan and the rest of the world.
Please enjoy using a 'MOT PASSPORT' on your own, with a friend, given as a gift or any situations.
Price: ¥4,000 (incl. tax) 

*Sold Out

Period of validity:

April 1, 2022 (Fri) -

March 31, 2023 (Fri)

Available from:

April

1, 2022 (Fri)



* Available to purchase from opening time of museum until 30 minutes before closing time.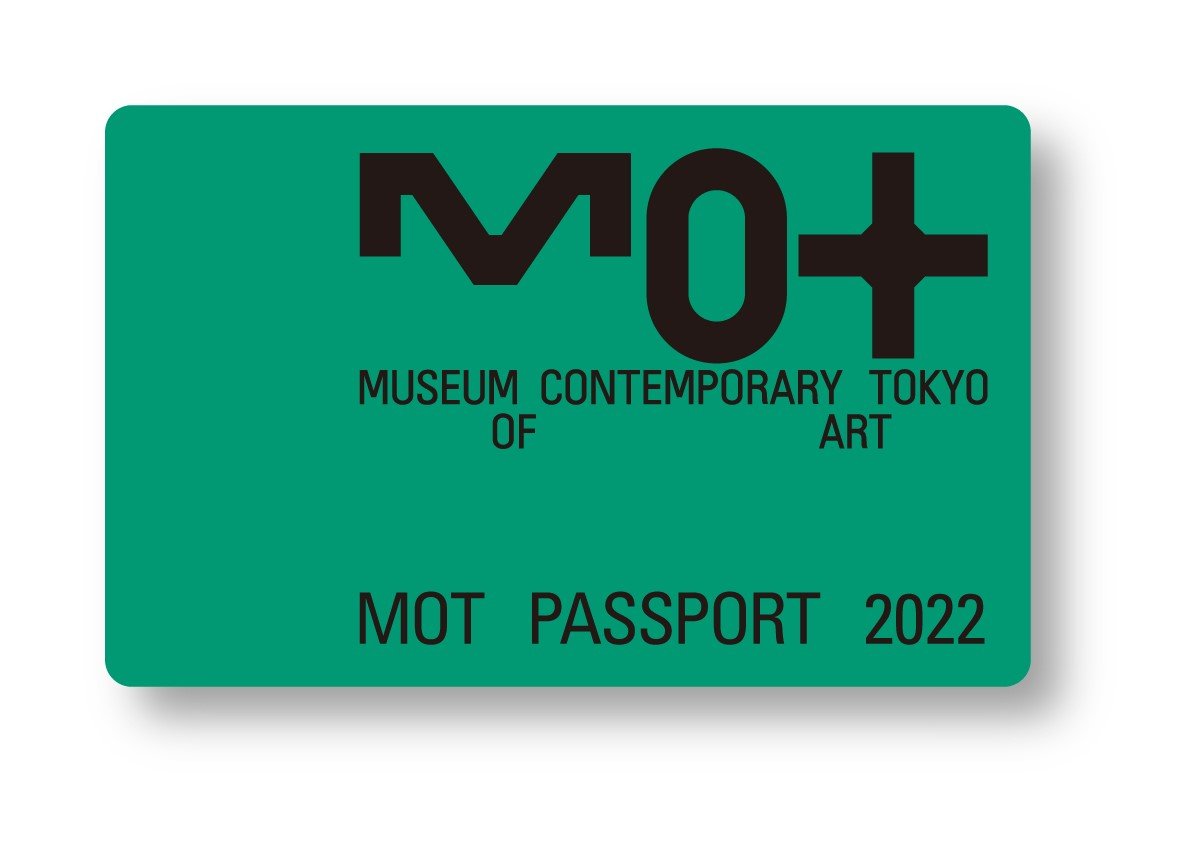 Benefits:
Admission fee

Collection exhibitions: free of charge
Enter as often as desired during the course of an exhibition.
Special exhibitions: Free entry up to four times.
Special exhibitions may be viewed up to 4 times free of charge for as long as the passport remains valid
* From the 5th time onwards, a 50% discount will apply.
Exhibitions

Companion discount

One companion may view collection exhibitions free of charge and special exhibitions at a 20% discount.

A 5% discount will be offered by the Café and Lounge, Restaurant and Museum Shop, applicable to the passport holder only.
* There are some exceptions. Please contact the individual shop directly for details.
A discount will also be applicable at the following museums operated by the Tokyo Metropolitan Foundation for History and Culture :
Tokyo Metropolitan Teien Art Museum, Tokyo Photographic Art Museum, Tokyo Metropolitan Art Museum, Tokyo Metropolitan Edo-Tokyo Museum, Edo-Tokyo Open Air Architectural Museum, Tokyo Bunka Kaikan.
* Please contact the individual institutions belonging to the Tokyo Metropolitan Foundation for History and Culture for details of the discount
Points to Note When Using the Passport
For collection exhibitions and special exhibitions up to 4 times, present this passport at the gallery entrance for immediate admission.
For the 5th and subsequent entry to special exhibitions or when accompanied by a guest, please present the passport at the 1F ticket counter and purchase a ticket.
When using the Café and Lounge, Restaurant or Museum Shop (excluding online purchases), please present this passport prior to payment to receive a 5% discount.
Please ensure that the passport is signed before use. Unsigned passports are not valid.
This passport is only valid for the person who signed the passport. It is non transferable and non loanable.
Once purchased, this passport cannot be refunded or replaced.
May not be used in combination with other discounts.
For further information:
Museum of Contemporary Art Tokyo
Tel: 03-5245-4111
*Weekdays 9:30-18:00