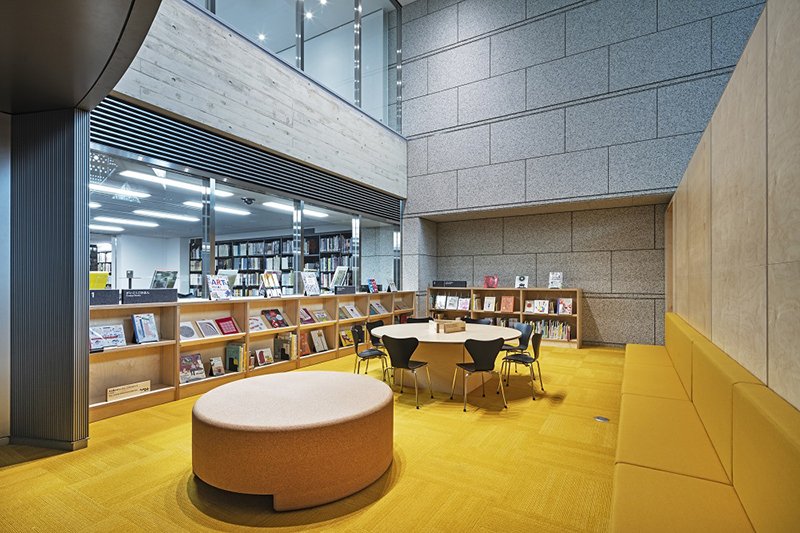 Users can read literary materials related to contemporary art for children.
Books whose creation involved any of the contemporary artists
Books for children associated with exhibitions organized by the museum
Books that can interest people in experiencing contemporary art or art exhibitions
Target
Art Library for Children is available for all members of the public to use.
*Children under 8 years old, can enter with adult attendants.
Usage hours
10:00-18:00
*Closed on the same days as the Art Library.
How to Use
Put your belongings in a baggage locker.
Inform a receptionist if you will use a stroller within the library.
Receive an admission card at the reception.
Enter the Art Library for Children.
How to find books
Retrieve books in the Online public access catalogue (OPAC).
There are three retrieval devices in the reading room within the Art Library. Our website contains a list of our archives:


Online public access catalogue (OPAC)

If you have any questions about books, ask at the librarian desk.
Notes
Library material must be viewed inside the library and cannot be borrowed and taken out.
Taking pictures or talking on a mobile phone is prohibited.
Food and beverages are prohibited.
There is the nursing room near the library.
Do not leave children unaccompanied in the library.
Consult with the librarian at the counter or over the phone in advance for groups of 10 or more people.