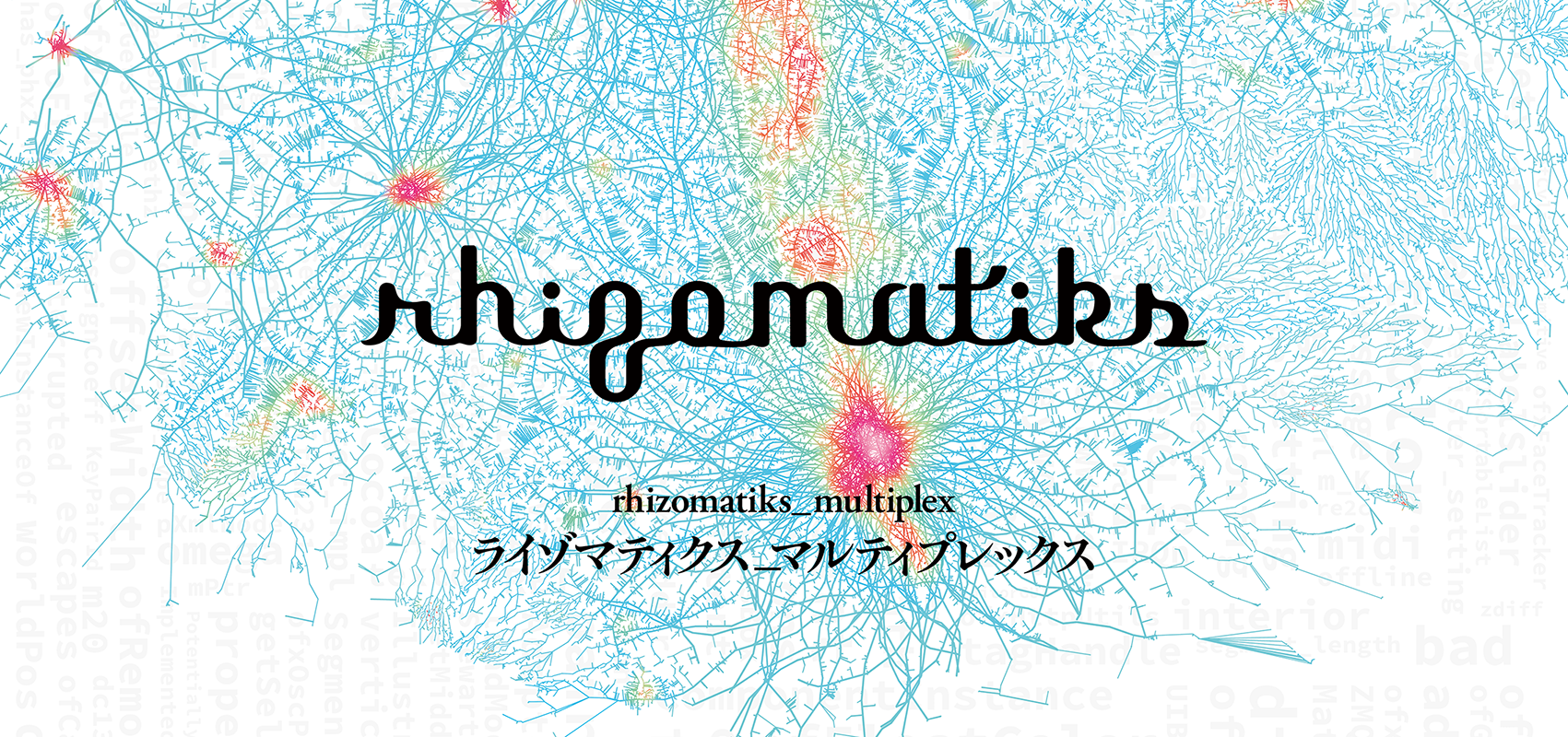 Announcement
Museum of Contemporary Art Tokyo will be temporarily closed until May 31 (Mon) as part of the emergency measures taken by the government in Tokyo after national state of emergency declaration on May 7, 2021. ⇒More details

Click here for the online exhibition.
We hope you enjoy our online exhibition, throughout this unique online viewing experience.
You can freely move around the exhibition room while viewing works that reflect the data from the real exhibition.
*This site has been optimized for PC.
The Museum of Contemporary Art Tokyo is pleased to announce a solo exhibition for Rhizomatiks on the occasion of its 15th anniversary in 2021.
Since their inception, Rhizomatiks have constantly explored the relationship between humans and technology. In addition to collaborating with internationally renowned artists such as Björk, Squarepusher, Perfume, ELEVENPLAY, kyogen theater master Mansai Nomura, and various researchers, the group has pursued new possibilities associated with technology and artistic expression through a diverse range of approaches to visualization and speculative projects, receiving international acclaim for their innovative articulations of time and space. This is Rhizomatiks' first large-scale solo exhibition at a museum, showcasing a multiplex of their ingenious experiments that seek out a sense of synchronicity with a constantly changing world through a hybrid, offline/online exhibition of new works and archival materials.

Rhizomatiks' artistic practice transcends the realm of so-called "media art": it has the power to influence society as well as businesses such as architecture, design, advertising, and entertainment, through research and development elements such as the visual design of data, for example. They are a full-stack collective whose team works cohesively on ideas, from hardware and software development to operations, and includes artists, programmers, and researchers among its members.
In today's mercurial, complex, and ambiguous world, our bodies oscillate between the virtual and the real. We are constantly looking for real-life points of contact that might help us to figure out how to grasp and understand what cannot be seen in our mass information society. Rhizomatiks have approached these situations from a variety of angles. Their collaborations with a diverse range of international performers, for instance, have created new visions of the body fused with technology, while their "research" collaborations with scientists and researchers, including neuroscientists and astronomers, have enabled what is invisible to come within our reach through the visualization of data.
As their first large-scale solo exhibition at a museum, this exhibition offers an overview of the inter-disciplinary creations that Rhizomatiks have been developing, in addition to showcasing a variety of their new projects that exist in a state of critical synchronization with the "present." Against the backdrop of a digital, networked society, this exhibition presents the possibilities of a new kind of humanity and the unique appeal associated with Rhizomatiks' pursuit of hitherto unexplored visual horizons. A post-COVID-19 society demands that the world shift online, and new possibilities surrounding human communication are being explored. Rhizomatiks, which has been implementing numerous projects and technological proposals against this chaotic backdrop, will attempt to demonstrate the "new role of the artist" in the ever-shifting world of spring 2021.
---

Exhibition Catalogue
It is scheduled to be published by Film Art, Inc. in Mid May, 2021.
---
Highlights
1 Data visualizations
Understanding, translating, and sharing the events that occur in a contemporary society riddled is an important role of art. On display are installations that visualize invisible network phenomena, based on the theme of emotions and data.

2 Physical performances, and the creation of a hitherto unknown body
Physical performances generated by exemplary visual design and programming, through collaborations with artists like ELEVENPLAY and Perfume, are transformed into a medium that connects the audience with movement and space, thereby bringing a hitherto unknown version of the body into being.

3 Systems for social distancing
Showcased are social platforms such as "Staying TOKYO," which Rhizomatiks have been working on since before the state of emergency was declared, and "Social Distancing Communication Platform," which fosters a renewed consciousness of one's sense of sound and distance, similar to that in a real space.

4 Installations where hardware, the image, and interaction coexist symbiotically
Rhizomatiks will construct hybrid installations that shuttle between the virtual and the real, which would not be possible if they had existed purely online or offline. These installations include new spatial works that deploy hardware controls, programs, and robots.

5 Critical proposals for our contemporary age, including new works and archival materials
Rhizomatiks will attempt to make a number of critical proposals, including sections that focus on the process of making their work and archival materials, the problem of personal data being collected through social media, an investigation of the idea of "admission sites/commons" derived from the notion of the border, and interactive and participatory works that deploy machine learning.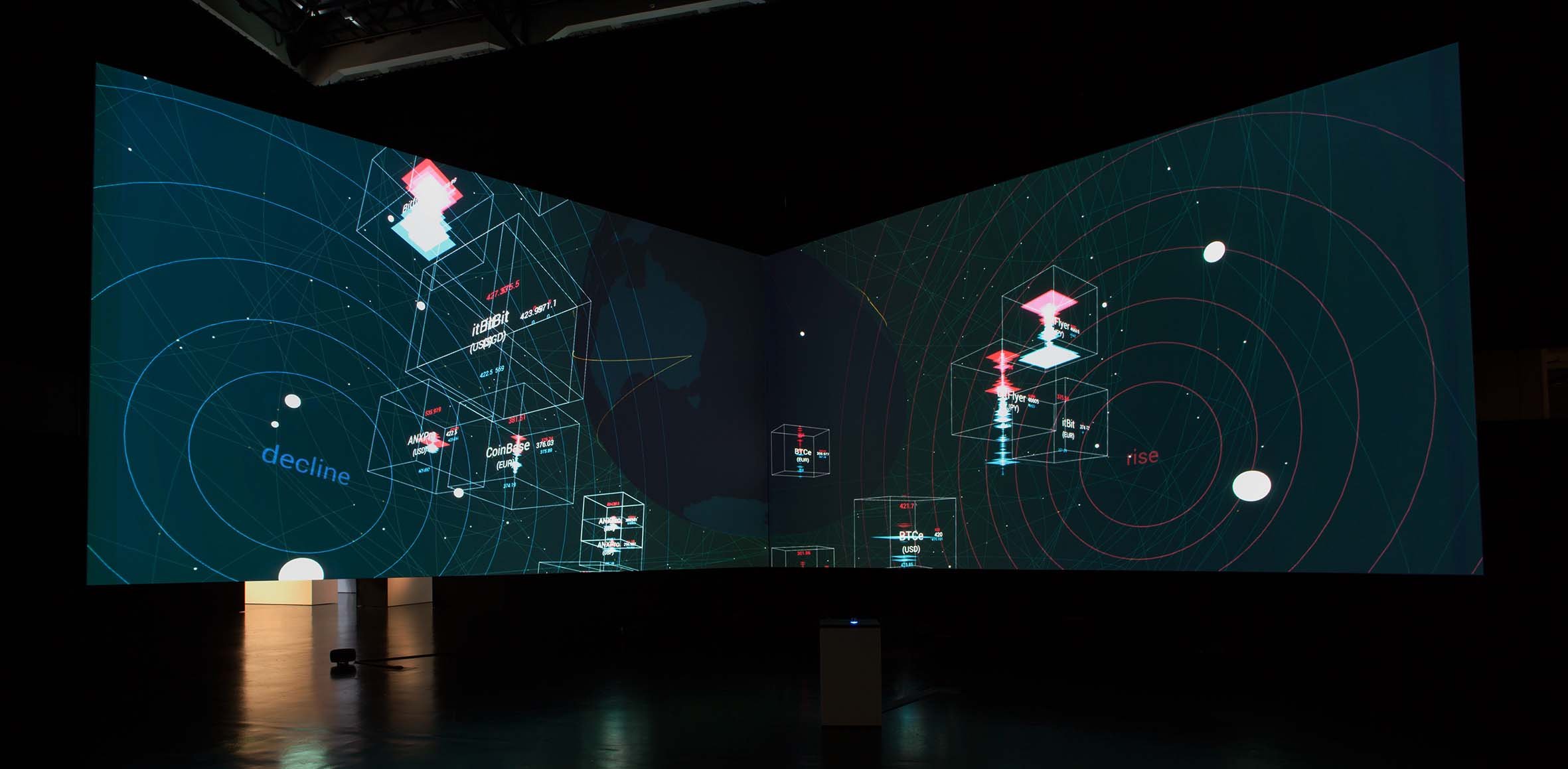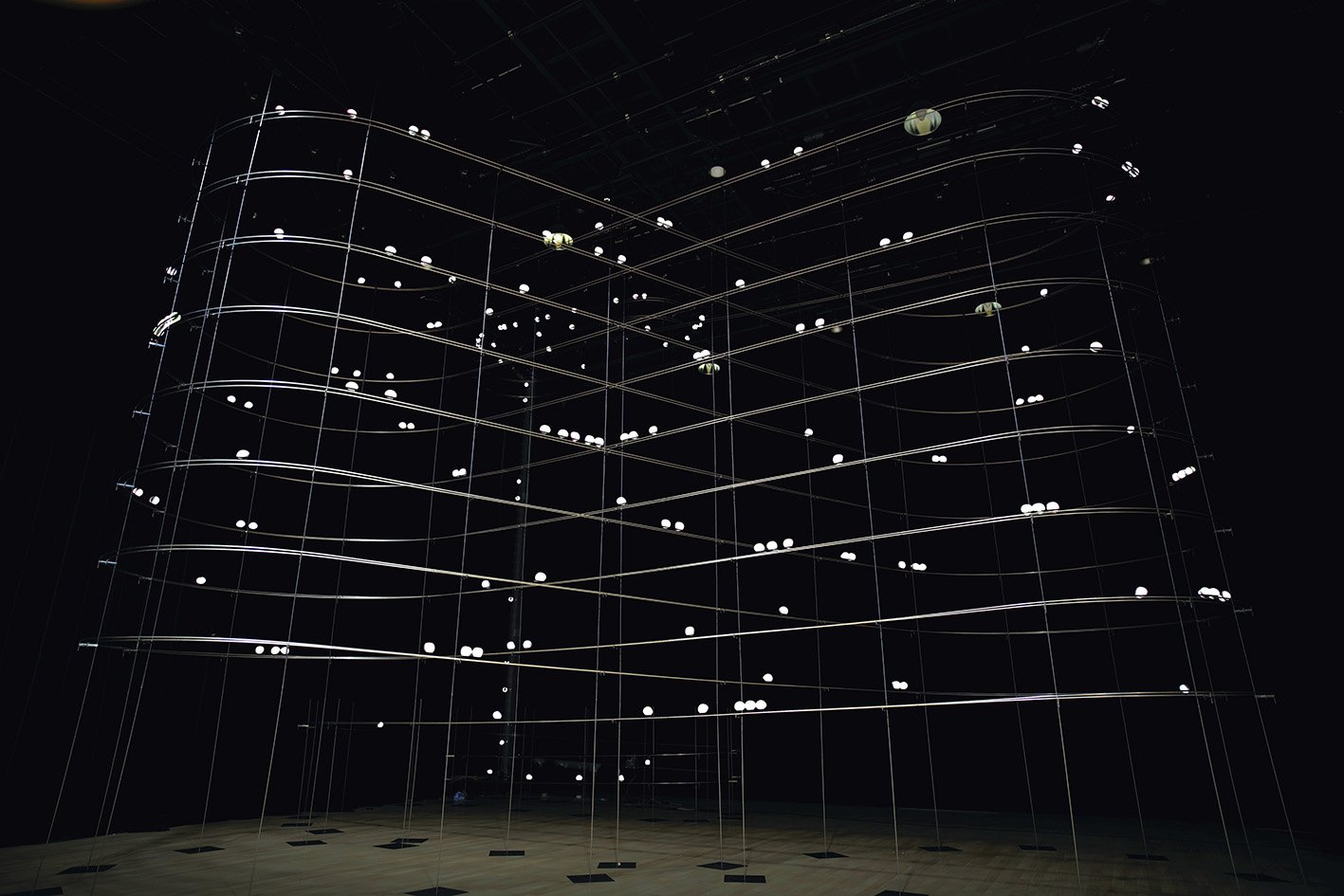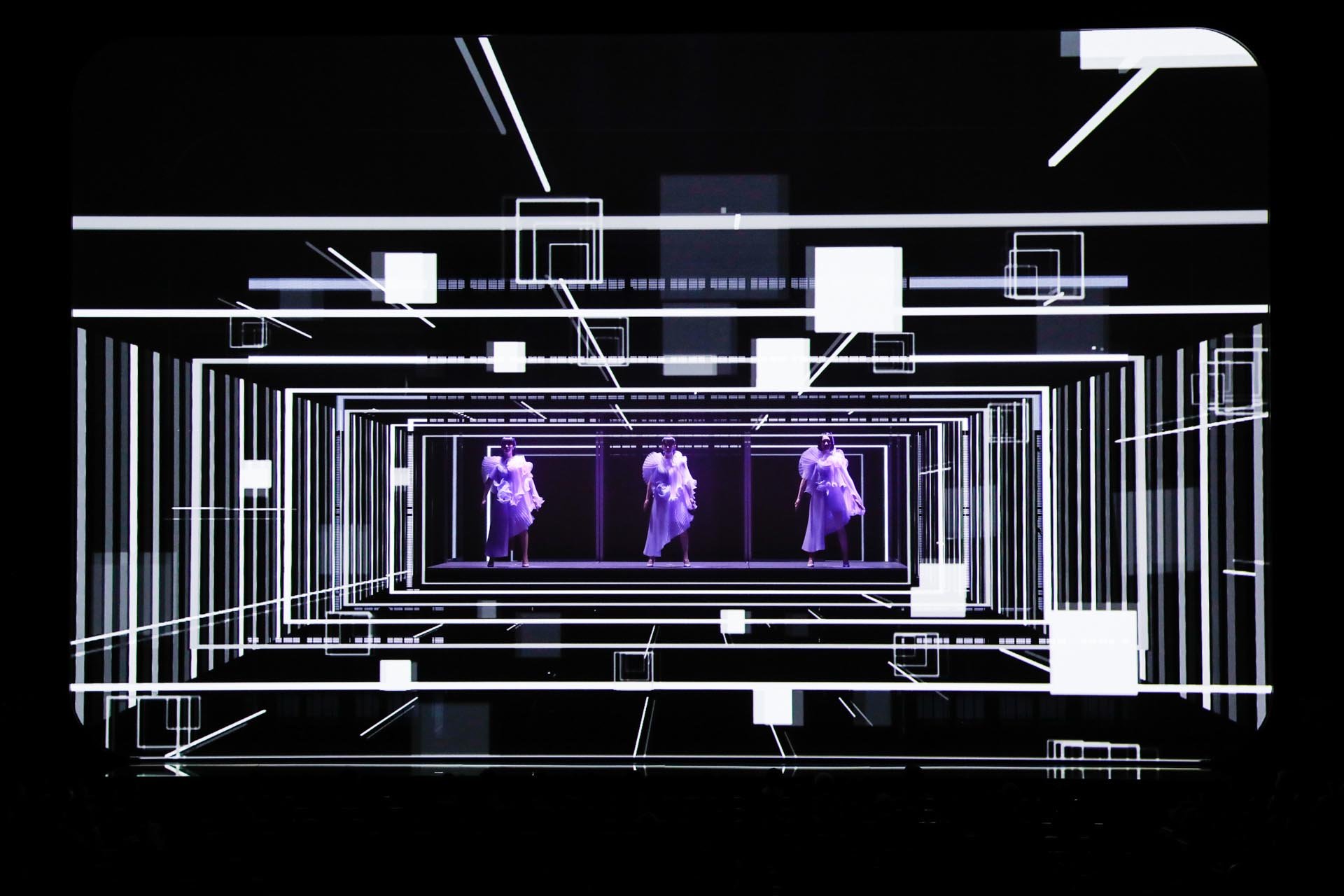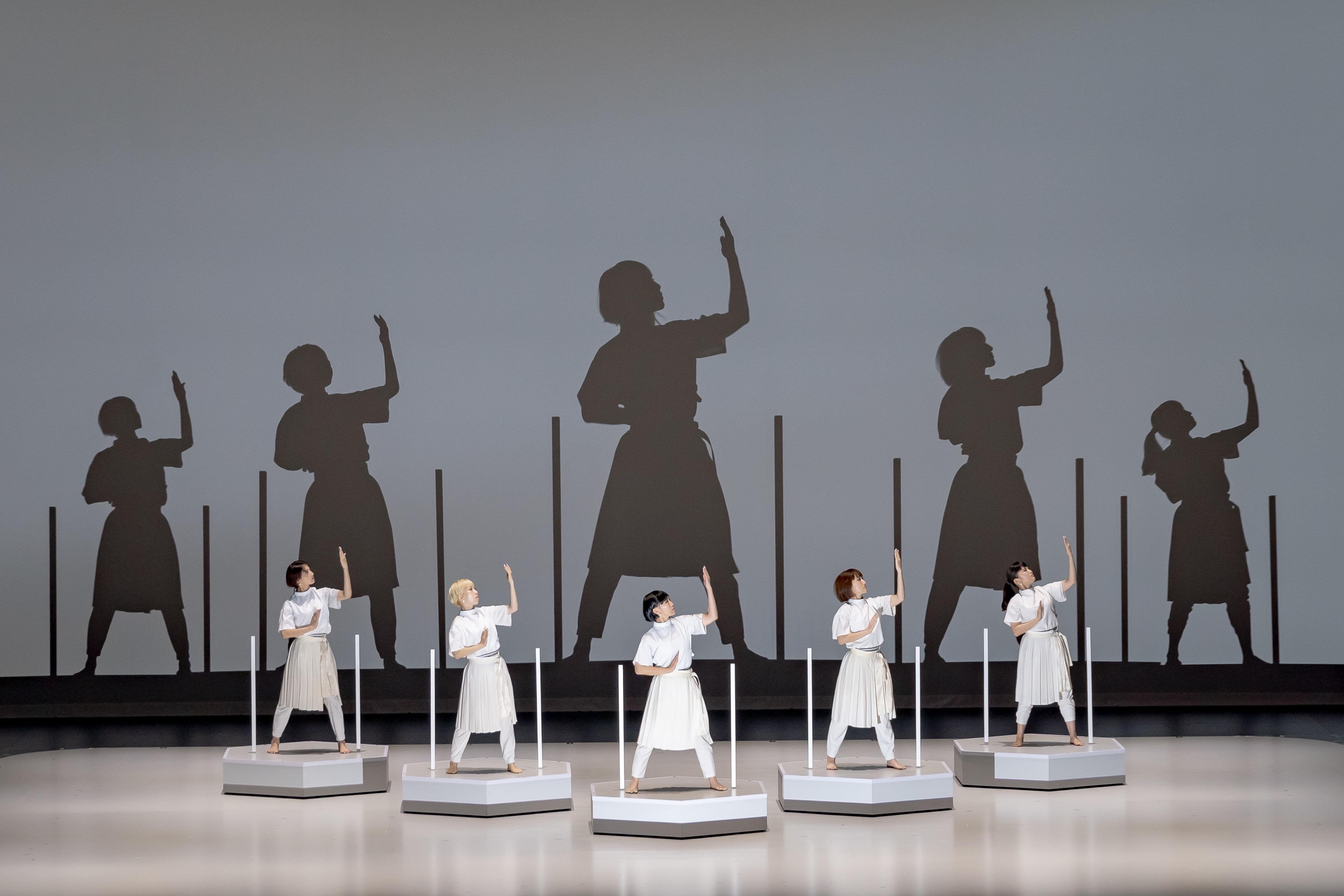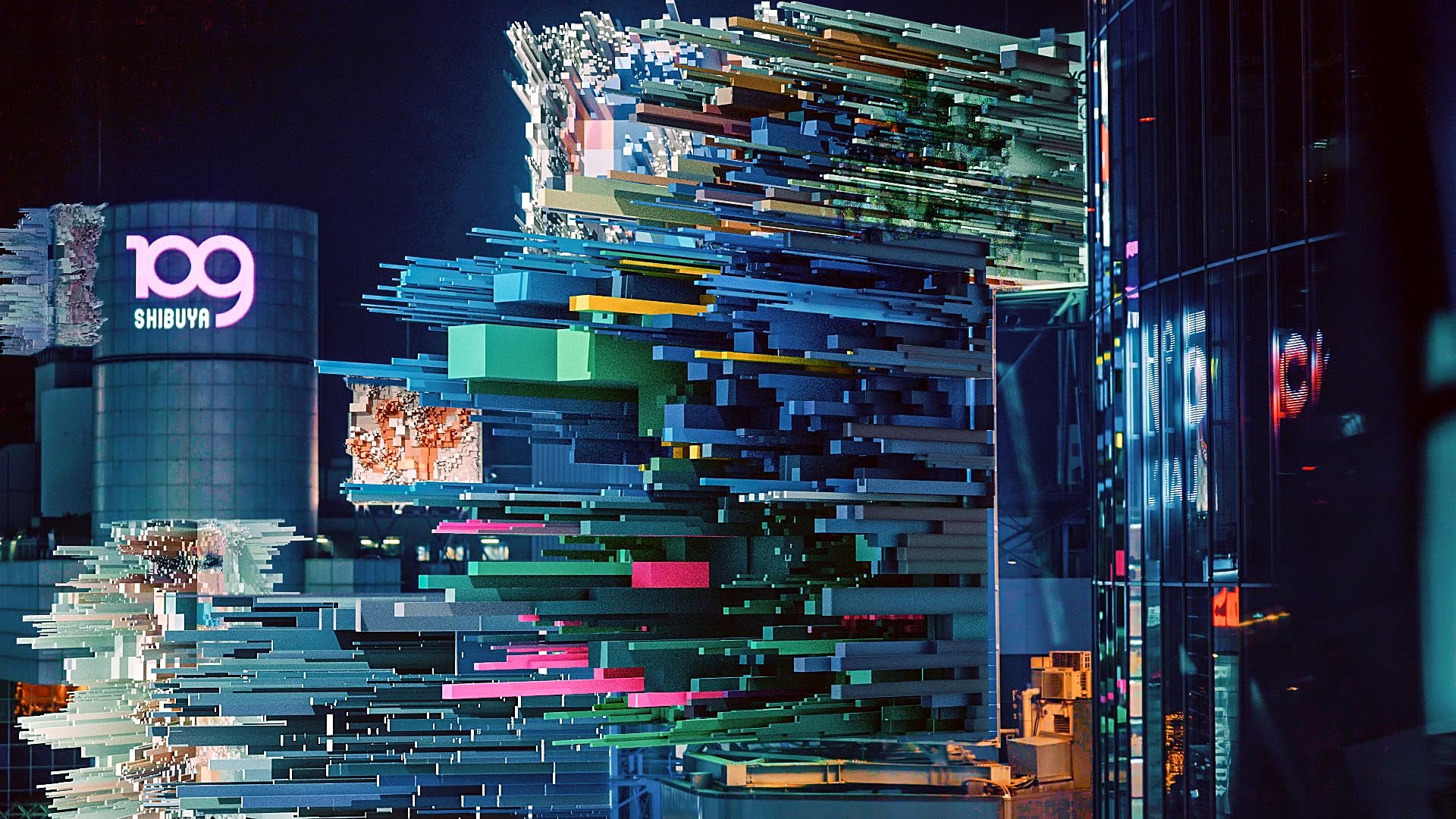 * All images are referential.
Information
Exhibition Period

Sat. National Holiday. 20 March – Sun. 20 June 2021

Closed

Mondays (except 3 May), 6 May

Opening Hours

10:00-18:00 (Tickets available until 30 minutes before closing.)

Admission

Adults – 1,500yen / University & College Students, Over 65 – 900yen / High School & Junior High School Students –500yen / Elementary School Students & Younger – Free

* Ticket includes admission to the MOT Collection exhibition.
* Children younger than elementary school age need to be accompanied by a guardian.
* Persons with a Physical Disability Certificate, Intellectual Disability Certificate, Intellectual Disability Welfare Certificate, or Atomic Bomb Survivor Welfare Certificate as well as up to two attendants are admitted free of charge.
* There are also reserved priority tickets.

Venue

Museum of Contemporary Art Tokyo Exhibition Gallery B2F

Organized by

Museum of Contemporary Art Tokyo operated by Tokyo Metropolitan Foundation for History and Culture

Supported by

The Agency for Cultural Affairs Government of Japan in the fiscal 2020




Sponsored by

Bloomberg L.P. / mixi, Inc.

Technical Cooperation by

Panasonic Corporation / Canon Marketing Japan Inc. / DataSign Inc. / Sony Music Entertainment (Japan) Inc. / Kyuzan Inc.

In Cooperation with

AMUSE INC. / UNIVERSAL MUSIC LLC / Culture Vision Japan Foundation Inc. / Abstract Engine Co., Ltd.
* All programs are subject to change.