Twentieth Anniversary Special MOT Collection
Collection Becoming
To commemorate the museum's twentieth anniversary in fiscal year 2014, we will hold special exhibitions divided into three stages.
Over the years, Museum of Contemporary Art Tokyo has employed the some 4,700 works in its permanent exhibition, the "MOT Collection," to acquaint the public with post-war contemporary art. "Collection Becoming"--the third of three special collection exhibitions marking MOT's 20th anniversary--will look at the collection's formation and evolution through the years. This it will do by casting light on activities pertaining to works in the collection: acquisitions, preservation, and exhibiting.
Because it is focused on artworks of the contemporary age, the museum's collection is in a continual state of becoming. As such, it continually renews our perception of the zone of time between past and future. The collected works, poised on the border between historicization and the present, cast light on our long history, each with its own meaning and possibilities for interpretation. In this sense, they are precious and should be passed on to the future.
This exhibition will trace the history of important works in the collection and look at works whose acquisition reflects the guiding theme of the museum's collecting policy, "Tokyo." It will examine the preservation of contemporary artworks, which are created using a wide range of contemporary art materials--materials that undergo change with the passing years--and show how the museum works in collaboration with individual artists. By offering a glimpse of the museum's labor of creating and maintaining a collection and passing it on to future generations, the exhibition will provide opportunities for thinking about art's potential and the role of the art museum.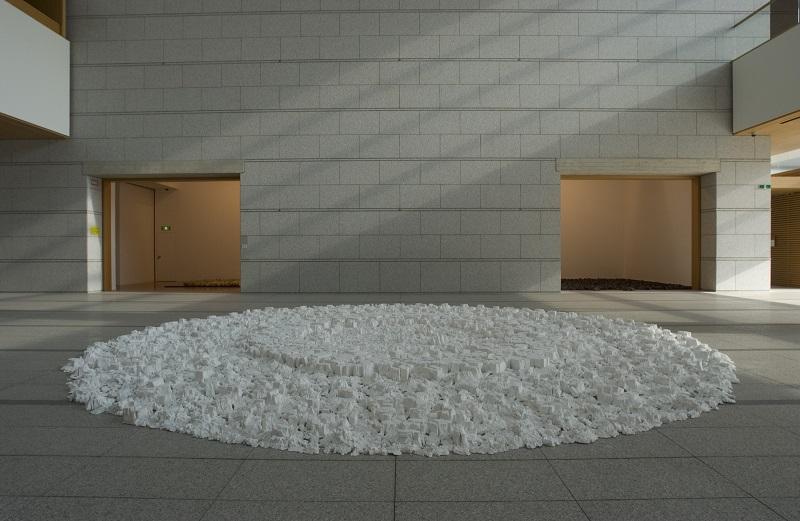 Koshi Ito, Eros of Alumina(White Solidities Are・・・), 1984-2009 Photo Yoshitaka Uchida
Artists
Yutokutaishi Akiyama, Kosho Ito, O JUN, Shinro Ohtake, Toshinobu Onosato, Tadashi Kawamata, Shozo Shimamoto, Ushio Shinohara, Kazuo Shiraga, Toeko Tatsuno, Minoru Nakahara, Hiroshi Nakamura, HRC, Torao Makino, Yoko Matsumoto, Kaita Murayama, Sadamasa Motonaga, Chihiro Mori, Yasumasa Morimura, Yukinori Yanagi, Fuyuki Yamakawa, Tadanori Yokoo, Roy Lichtenstein, Ad Reinhardt, Nam June-Paik, Jeff Koons, etc.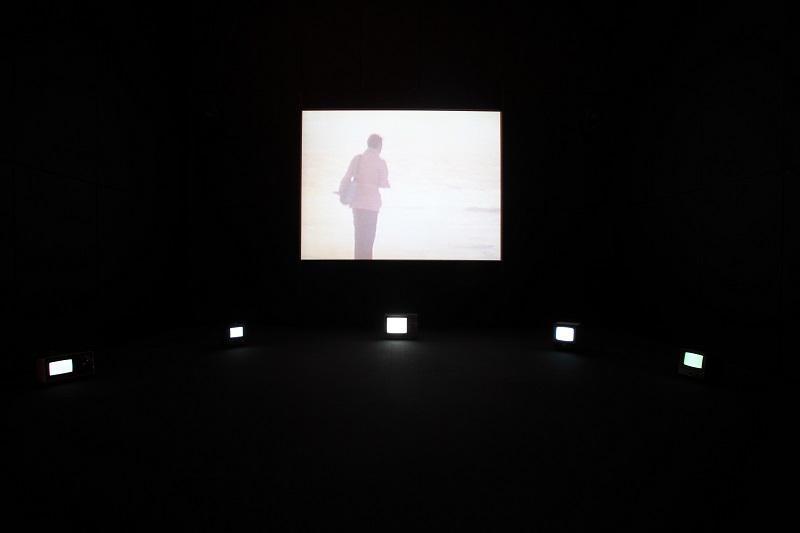 Please download the List of Works from the link below.
「Collection Becoming」List of Works
Exhibition Information
Period
January 24(Sat) - June 28(Sun) , 2015
Closed
Mondays (except May4), May7
Hours
10:00-18:00 (ticket available until 17:30)
Venue
Museum of Contemporary Art Tokyo, Collection Gallery 1F, 3F
Admission
Adult: ¥500
College & University Students: ¥400
High School & Adults over 65: ¥250
Free for under Junior High & Exhibition ticket holders
Access
From Kiyosumi-Shirakawa Station on the Hanzomon Line: 9min. walk from the B2 exit.
From Kiyosumi-Shirakawa Station on the Toei Oedo Line: 13min. walk from the A3 exit.
Inquiry
+81-3-5245-4111(General Information)
+81-3-5405-8686(Hello Dial)
Also Showing
「Sayoko Yamaguchi The Wearist, Clothed in the future」
April 11(sat) - June 28(sun) , 2015
「Time of others」
April 11(sat) - June 28(sun) , 2015
「TOKYO WONDER WALL 2015」
Jan 6 (sat)-June 28 (sun) 2015