Twentieth Anniversary Special MOT Collection
Chronicle 1995-
To commemorate the museum's twentieth anniversary in fiscal year 2014, we will hold special exhibitions divided into three stages.
1995, when the Museum of Contemporary Art Tokyo first opened its doors, was the year of the Great Hanshin Earthquake and the Aum Tokyo Subway Attack, and it is often pointed out that throughout the years following the collapse of the bubble economy and the ensuing social unease, this year marked a critical juncture in Japan's cultural flow that continues to the present day. In the field of contemporary art new works are continuously being born, the infrastructure to support them is gradually becoming established and it is possible to look at this year as being a turning point. The exhibition will be organized in two sections; the first will look at what happened in 1995 using the museum's collect ions and introducing the museum's opening exhibition to further analyze this period of time. The second section will look at the expression of artists who began their activities subsequent to 1995, introducing a summary of the museum's young artist collection. Presenting a bird's-eye view starting from 1995, we will trace the museum's twenty years of the activities while presenting a perspective from which to consider the continuing scene.
Artists
about 1995
Takashi HOMMA, Kyoichi TSUZUKI, Shinro OHTAKE, Makoto AIDA, O JUN, Kenji YANOBE,
Noritoshi HIRAKAWA, Tsuyoshi OZAWA, Oscar OIWA, Nobuhiko NUKATA, Takanobu KOBAYASHI,
Yoshitomo NARA, Tam OCHIAI, Hiroshi SUGITO, Naofumi MARUYAMA, Tomoko YONEDA,
Eri TAKAYANAGI, SHIMABUKU, Kazuhiko HACHIYA, Tatsuo MIYAJIMA, Masanori ASHIDA,
Katsura FUNAKOSHI
after 1995
Motohiko ODANI, Takashi ISHIDA, Yuken TERUYA, Koki TANAKA, Kohei NAWA, Izumi KATO,
Mika KATO, Koichi TABATA, Takehito KOGANEZAWA, Meiro KOIZUMI, Chim↑Pom,
Finger Pointing Worker, Kota TAKEUCHI, Zon ITO, Teppei KANEUJI, Yusuke ASAI,
Motohiro TOMII, Chihiro MORI, Masaya CHIBA, Taro IZUMI, Ryouko AOKI, Masakatsu TAKAGI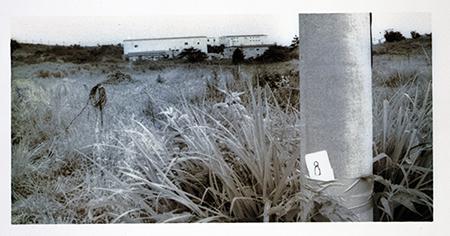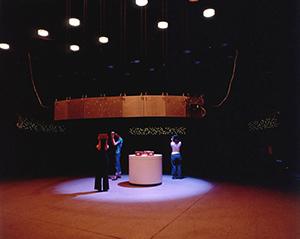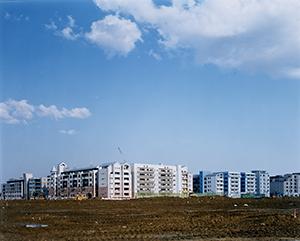 Please download the List of Works from the link below.
Exhibition Information
Period
June 7(Sat) - August 31 (Sun), 2014
Closed
Mondays (except for July 21), July 22
Hours
10:00-18:00
*Jul.18, 25, Aug.1, 8, 15, 22, 29 (Fridays) is open until 21:00
Last admission to the gallery floor & last ticket purchase is 30minutes before the closing hour.
Venue
Museum of Contemporary Art Tokyo, Collection Gallery 1F, 3F
Admission
Adult: ¥500
College & University Students: ¥400
High School & Adults over 65: ¥250
Free for under Junior High & Exhibition ticket holders
Access
From Kiyosumi-Shirakawa Station on the Hanzomon Line: 9min. walk from the B2 exit.
From Kiyosumi-Shirakawa Station on the Toei Oedo Line: 13min. walk from the A3 exit.
Inquiry
+81-3-5245-4111(General Information)
+81-3-5405-8686(Hello Dial)
Also Showing
mission[SPACE×ART]
-beyond Cosmologies
June 7 (Sat), 2014 - Aug 31 (Sun)

TOKYO WONDERWALL 2014
June 7 (Sat), 2014 - June 29 (Sun)
Wonderful World
July12 (Sat), 2014 - Aug 31 (Sun)