Sensing the Cultural Magma of the Metropolis
"TOKYO"
Tokyo Art Meeting Ⅵ
About the Exhibition
What kind of image does Tokyo present as a cultural center as it prepares to hold the Olympic and Paralympic Games in 2020? Externally, its digitalized, commercialized culture is difficult to grasp, resembling a flat wasteland; a refined, yet cold glacier. Tokyo first began to attract global attention during the 1980s when its creativity blossomed to give birth to a unique culture. Having passed through earthquake disasters and economic recessions, a platform upon which to seek ways to create the next culture is finally coming together. This exhibition consists of two elements that allow people to 'sense' Tokyo afresh. One presents images of 'TOKYO', curated by creators active here in Tokyo in a wide range of fields, each concentrating on their own particular topics. The other will consist of new works on the theme of 'TOKYO' by artists who work both in Japan and abroad. The "TOKYO" exhibition will present the creativity of contemporary Tokyo, which inherits the hot, magma-like vitality of 1980s Tokyo to burst through the glacier. Not confined to art, it will cover a wide range of media including music, video, design, etc., to allow the viewer to 'sense' the possibilities that present in the city today.
Artists
YMO + Akio Miyazawa, Mika Ninagawa, SUPERFLEX, Takashi Homma, Saâdane Afif, Toshiki Okada, [Mé], EBM(T), Lin Ke, Tetsuaki Matsue and more

Framework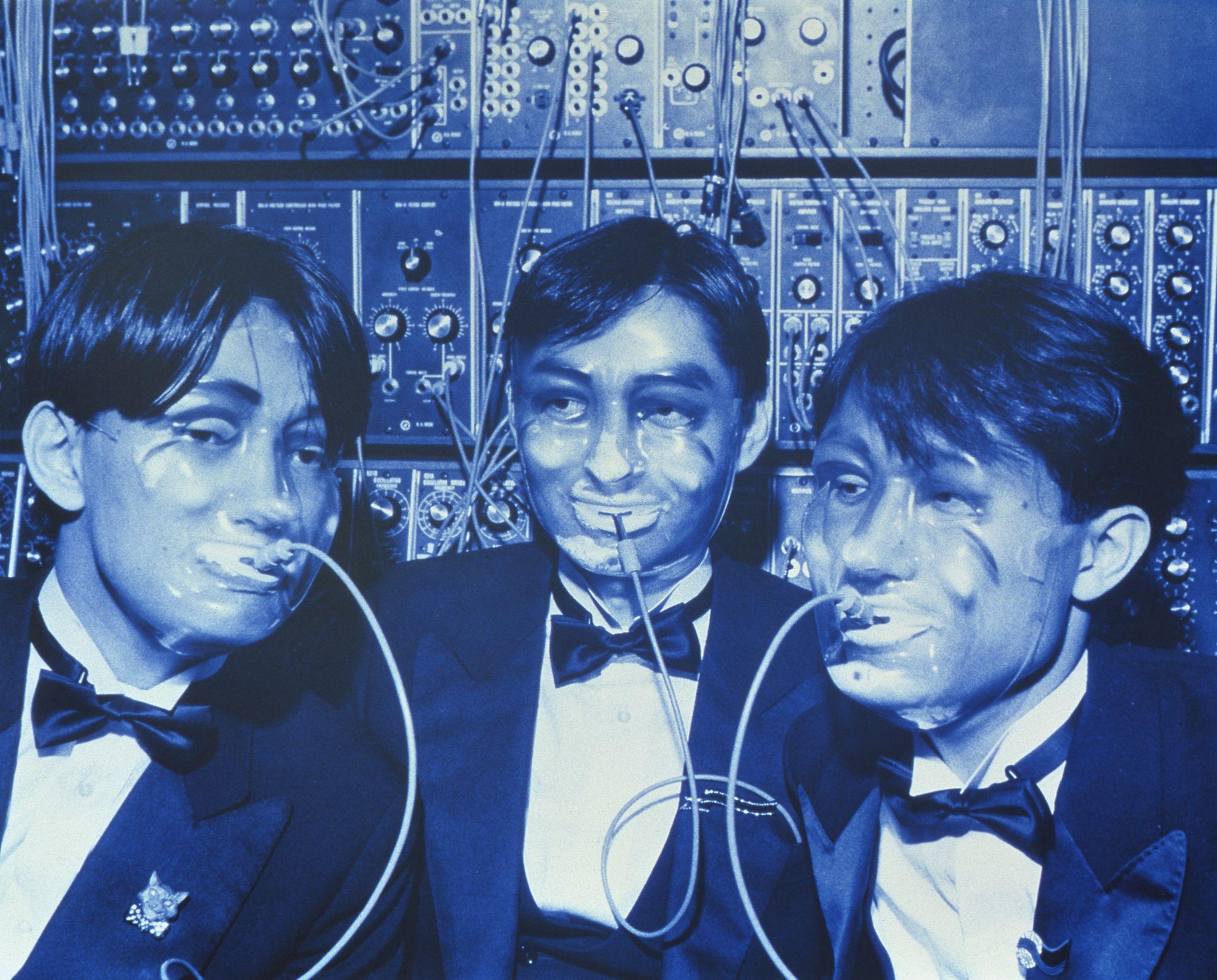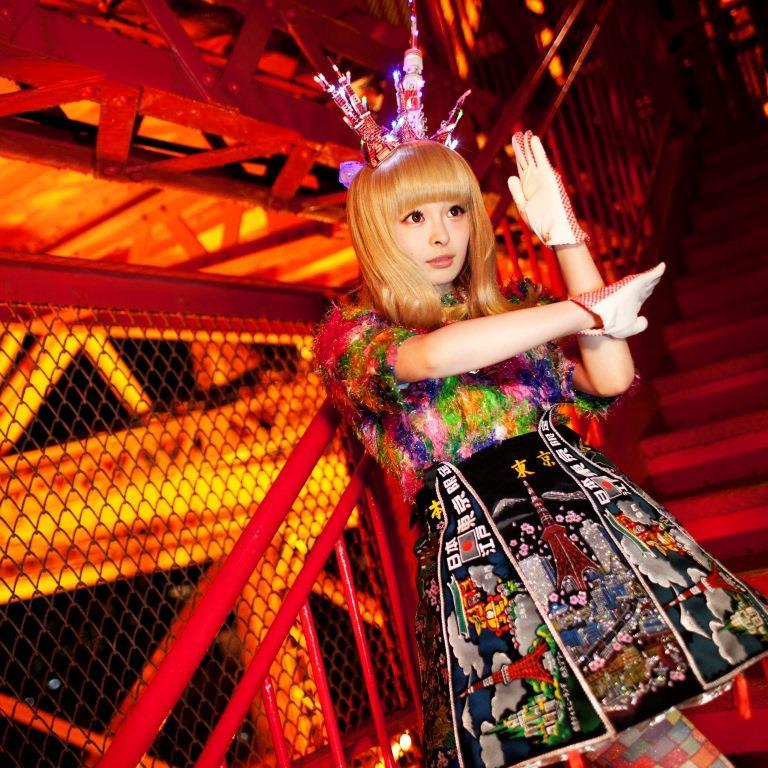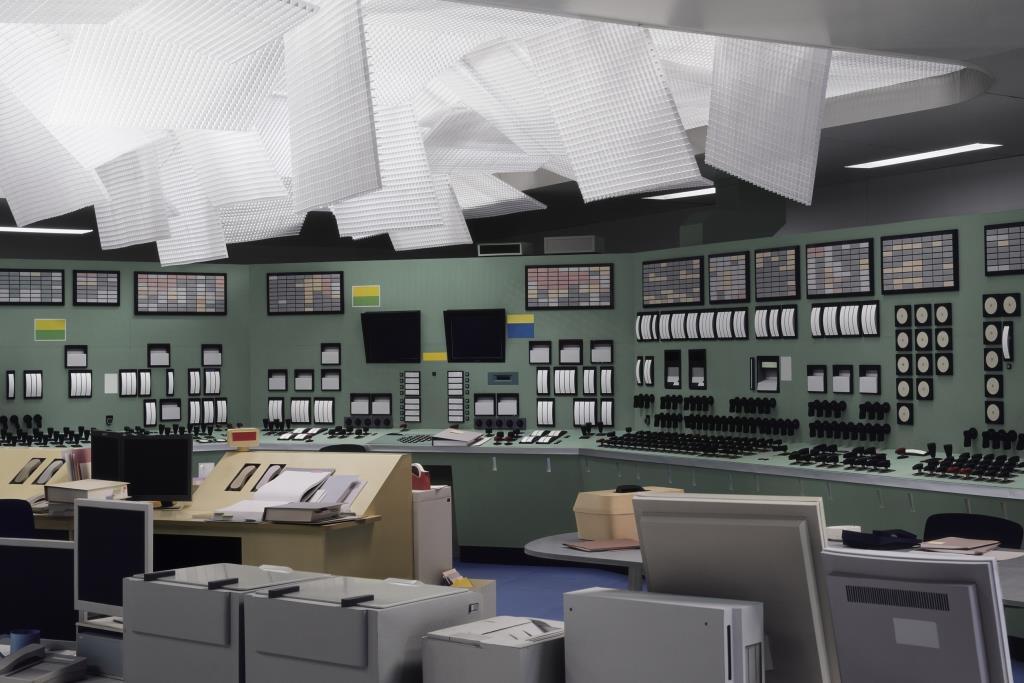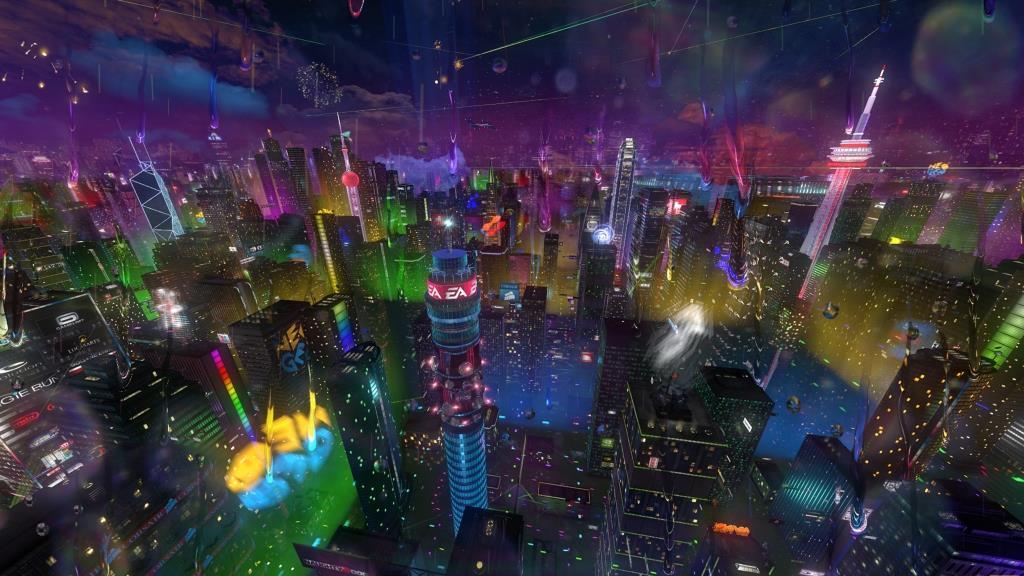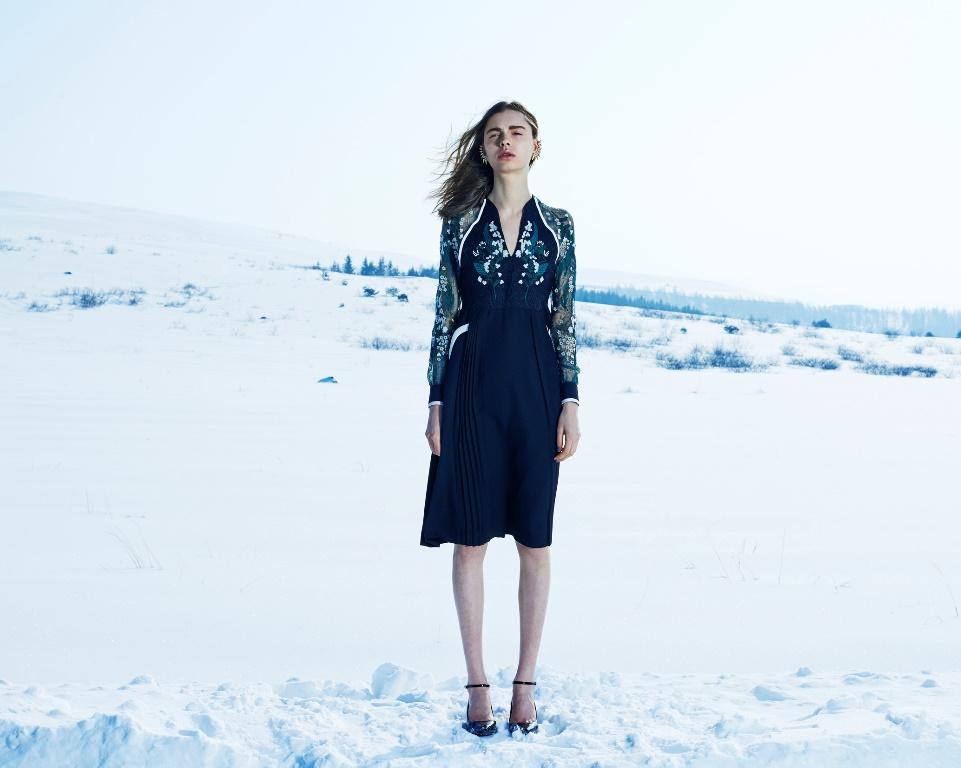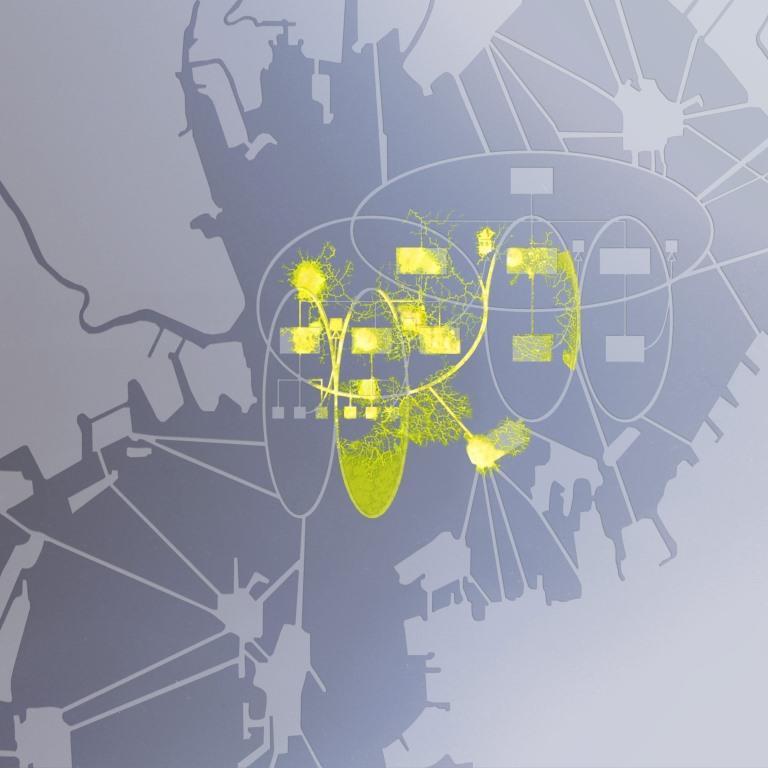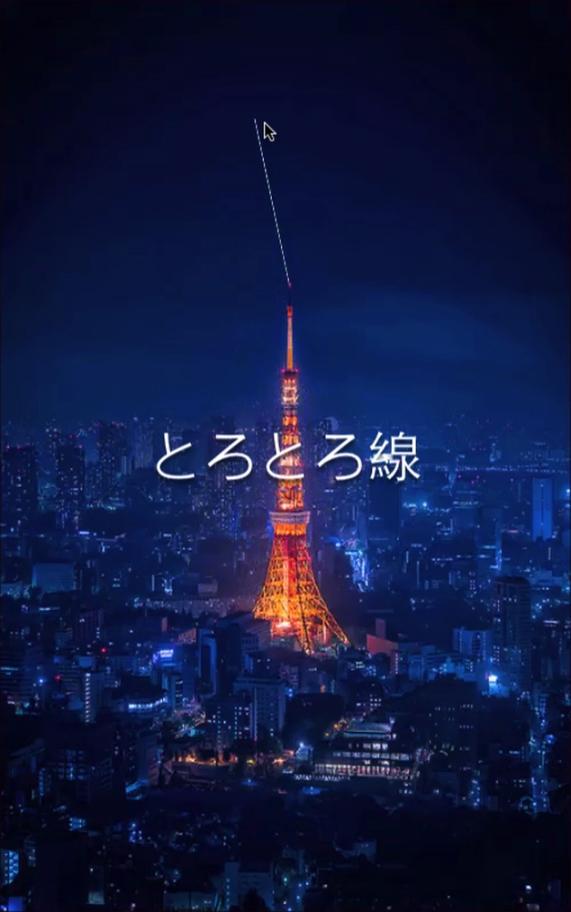 Organized by
Tokyo Metropolitan Government|Museum of Contemporary Art Tokyo, Arts Council Tokyo (Tokyo Metropolitan Foundation for History and Culture)|The Sankei Shimbun
With the special cooperation of
Faculty of Fine Arts, Tokyo University of the Arts
Supported by
the Danish Agency for Culture | Embassy of France/Institut français du Japon |
Danish Arts Foundation
Sponsored by
Shiseido
In cooperation with
ALFA MUSIC, INC.| Sony Music Entertainment (Japan) Inc.| Sony Music Direct(Japan)Inc.|
MEDICOM TOY CORPORATION | Toshiba Lifestyle Products & Services Corporation|
SCAI THE BATHHOUSE | TOKYO Lithmatic Corporaton |
Fukagawa shiryokan Avenue Shopping Street Cooperative Society
Curator
Yuko Hasegawa(Museum of Contemporary Art Tokyo, chief curator)
Co-curator
Sachiko Namba
【Curation】
YMO+Akio Miyazawa
―YMO as a cultural phenomenon
YMO (Yellow Magic Orchestra): A trio consisting of Haruomi Hosono, Yukihiro Takahashi and Ryuichi Sakamoto that was formed in 1978. Akio Miyazawa: Playwright and theatrical producer, born in Shizuoka Prefecture, 1956.
YMO established the musical genre of 'Technopop' during the 1980s and in this exhibition Akio Miyazawa reappraises it as a 'cultural phenomenon' representative of its time, interpreting its influence on today's Tokyo through the use of the keywords 'fashion as symbol', 'non-physical digital' and 'YMO as media'.


Mika Ninagawa
― Stage for self-producing
Born in Tokyo, 1972. Photographer and film director. Ninagawa considers Tokyo to be 'a stage for self-producing'. In this exhibition she will show a new work inspired by this culture of self-producing, ranging from the 'Takenoko-zoku' boom of the 1970s and 1980s that she personally liked, to the selfies on Instagram, etc. today. In addition she has also designed a photography booth in which visitors can take their own pictures, creating a work that allows people to experience the delights and terror of self-branding and self-producing.
Takashi Homma
― Tokyo as a night before incident
Born in Tokyo, 1962. Photographer. He uses the affirmation and strength created by the alienation and loneliness of the place known as Tokyo as the theme for his curation. In it, he allows us to see 'Tokyo as a night before incident', using various works, including his 'TOKYO SUBURBIA' series and predictive photographs and videos, going back through time to portray Tokyo in crisis, showing the fashion for surviving contemporary society, ideal houses or architectures, and the existence of children as a sign of hope, etc.
Toshiki Okada
― Dis-functional magic carpet
Born in Yokohama, 1973. Playwright, theatrical producer and novelist. Founder of the theatrical group, 'chelfitsch'. Using neoteny as his theme, he takes a hint from the song, 'Magic Carpet Ride' (1993) by the Pizzicato Five who were leaders of 'Shibuya-kei' musical subgenre, to liken Tokyo to a 'magic carpet that has lost its magic and can no longer fly'. Using drawings by Takehito Koganezawa, he presents the story of 'people who try to get the magic carpet that is Tokyo, to fly once more,' depicting Tokyo from the 1980s to the present day as a 'myth that has disappeared'.
---
EBM(T)
― Sensing by the post-internet generation
Nile Koetting (born 1989, currently resides in Berlin) and Nozomu Matsumoto (born 1990, currently resides in Yokohama), form an artist unit that uses Tokyo as a base for activities aimed at discovering, sharing and amplifying sounds, while also presiding over a virtual audio room. Using the sensibilities of the post-internet generation as their theme, they will curate a exhibit featuring artists/musicians such as James Ferraro, TCF and also young artists, such as Tabor Robak, Jeremy Shaw, Jenna Sutela, etc., whose works will be shown in Japan for the first time.
showing: Tabor Robak, Jeremy Shaw, TCF, James Ferraro, Jenna Sutela
James Ferraro 
Tetsuaki Matsue
― Extremely private view connecting Tokyo and I
Born in Tokyo, 1977. Film director. Matsue has produced numerous documentary films on the theme of 'Tokyo' and for this exhibition he has produced a video for his future child, saying he would like to leave them not only memories but also videos showing the image of the Tokyo in which he was brought up. He is joined by the musician, Kenta Maeno, who composed the music, to present this new work which shows how much determination it took him to choose the life of Tokyo for his and his child's identity.
SUPERFLEX
― Re-designing public space
Founded in Copenhagen (Denmark) in 1993, SUPERFLEX consists of Rasmus Nielsen, Jakob Fenger and Bjørnstjerne Christiansen. To date, they have carried out numerous projects in which they present new designs for existing social systems and public spaces. For this exhibition they have worked with students from the Tokyo University of the Arts to undertake research into Tokyo's urban spaces, focusing on the old foundation stones that can be found scattered around Ueno park, to produce a work setting forth proposals for Tokyo's public spaces.
Saâdane Afif
― Searching for the sound/lyricism of Tokyo
Born in Vendôme, France, 1970, currently lives in Berlin (Germany). With a deep interest in Tokyo's young music scene, he wrote a poem that conjures an image of the city known as Tokyo and then asked the electronic pop unit, 'Her Ghost Friend', who are active in Tokyo, to put it to music. Live performances will be held at three locations around the city to coincide with the closing of the exhibition. The exhibition itself will introduce posters for the live performance, lyrics, and objects that he produced based on Tokyo's traditional culture, presenting an image of 'Tokyo' woven from the various interactions and interpretations that Afif has experienced here.
Lin Ke
― Constantly downloaded images of Tokyo
Born in Wenzhou, China, 1984, currently lives in Beijing. He considers the fact that he has never visited Tokyo to be an advantage, interpreting and re-editing images of the city that he has discovered on the Internet to create new works. Centered around new works he has produced for this exhibition, such as Sticky Line (2015), that uses images of Tokyo Tower, the Tokyo that this artist continues to download from the internet is that of an imaginary city, continually being updated, and transformed to create an exhibition space.
[Mé]
― Tokyo as a wormhole
The art action team [Mé] was founded in 2012 by Haruka Kojin, Kenji Minamigawa and Hirofumi Masui. They present various views of contemporary Tokyo as being 'wormholes' leading to other places. They believe that the fact that scenery consisting of completely different contexts and structures can coexist simultaneously in the same place, combining to establish a complete landscape is 'typical of contemporary Tokyo'. They will present models that allow the viewers to experience the possibilities inherent in the urban space.
【From MOT Collection Painting Survey, 1970-2015】
A selection of works, starting with the Mono-ha and conceptual art of the 1970s, through works painted in the 1980s to the present day. Consisting of works by artists living in Tokyo or by those that were widely shown in Tokyo's galleries and art museums, these paintings will be arranged to trace the major trends that occurred in the 1970s and 1980s, 1990s and 2000s, and from 2010 onwards. The concept behind this exhibition is to present an overview of the connections and changes that exist between artistic expression of the 1980s and the present day.
Mono-ha, Cho-shojo (lit. super girls), New Painting, Neo-Pop, Micropop drawings, etc.--changes in the consciousness of the artists give rise to transformations in style. Among the artists scheduled to be included in this exhibition are Kishio Suga, Yoshitomo Nara, Kōhei Nawa, etc.
Saâdane Afif Her Ghost Friend Three Tokyo Sessions
Saâdane Afif's work is questioning the way we interpret art and how a same concept, by travelling in time and space, can take many different forms. In collaborating with third parties such as musicians and actors, Afif creates new links tying people, objects, and events together, and traversing the boundaries of diverse territories. This may take the form of, say, creating an object inspired by a certain cultural context or societal issue, commissioning a local writer to write a poem about it, then asking local musicians to set this to music and stage a live performance. In the framework of "TOKYO," Afif has given ten of his Lyrics to Her Ghost Friend, an emerging Tokyoite band, asking them to select seven of the Lyrics to write music and perform live during the final tour set around the city, at the end of the exhibition. The Lyrics, written sometime years ago, have thus been filtered and interpreted by the band. The final result could be seen as a mutation of Afif's work through contact with Her Ghost Friend. The artwork itself is built of this scenario and it's development. The temporality of the exhibition and its surrounding, the city of Tokyo, literally constitute the mould that gives this piece of art by Afif its shape.
Session 1

Date: February 10th, 2016
Venue: Institut français du Japon - Tokyo
Performers: Her Ghost Friend/VJ SphinkS/Daisan no Asa
Enquiry:
tel: 03-5206-2500
e-mail: tokyo@institutfrancais.jp
www.institutfrancais.jp/tokyo
Session 2
Date: February 11th, 2016
Venue: Aoyama Moon Romantic
Performers: Her Ghost Friend/SAIGO NO SHUDAN/Cuushe
Enquiry & reservation:
tel: 03-5474-8137 (16:00-21:00)
On-line reservation: http://www.moonromantic.com/?cat=20
Session 3
Saâdane Afif Artist Talk & Her Ghost Friend Closing Live
Date: February 14th, 2016 open 13:30/ start 14:00
Venue: Auditorium, Museum of Contemporary Art Tokyo
Admission Free (Please present a valid ticket of the day for "TOKYO" exhibition.)
Enquiry: tel: 03-5245-4111
https://www.mot-art-museum.jp/
Exhibition Information

Period

November 7, 2015 (Saturday) - February 14, 2016 (Sunday)
Closed on

Mondays (except for November 23, January 11), November 24, December 28 - January 1, January 12
Venue

Museum of Contemporary Art Tokyo
Exhibition Gallery 1F,3F
Opening Hours

10:00-18:00
*Last admission to the gallery floor & last ticket purchase is 30minutes before the closing time.
Admission

Adults: 1,200yen
University Students&Over 65: 900yen
High School & Junior High Students: 700yen
Elementary School students& Under: Free
*Free entry to MOT collection ticket holders
Access

From Kiyosumi-Shirakawa Station on the Hanzomon Line: 9min. walk from the B2 exit.
From Kiyosumi-Shirakawa Station on the Toei Oedo Line: 13min. walk from the A3 exit.
Inquiry

+81-3-5245-4111(General Information)
+81-3-5405-8686(Hello Dial)
Also Showing

MOT Collection
November 7, 2015 (Saturday) - February 14, 2016 (Sunday)

YOKO ONO:FROM MY WINDOW
November 8, 2015 (Sunday) - February 14, 2016 (Sunday)